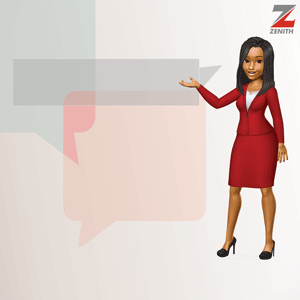 – "THE FIRST BANK OF NIGERIA LIMITED DEBACLE"

By: Boluwatife Onipede

INTRODUCTION Corporate Governance refers to the system by which companies are governed.
It encompasses the practices and procedures structured to ensure that a company achieves its objectives while also complying with all relevant regulations. Aspects of corporate governance include, the rights of shareholders and other interest groups, power-sharing between the directors, and how the holders of power should be held accountable for all their actions.

Essentially, poor corporate governance sets a company up for failure in achieving its objectives, and an overall collapse of the company, while shareholders suffer.
The overall responsibility to achieve all of the company's objectives, and compliance with regulatory directives lies on the board of directors as they are said to be "the hand and brain" of the company; they determine how successful the business will be.
This places a lot of expectations on the board, and being entrusted with such a task, they owe a fiduciary duty to the company at all times.
One of the most recent cases of alleged mistrust on the part of the board of a company is the First Bank of Nigeria (FBN) and Central Bank of Nigeria (CBN) story, which shall be examined in the subsequent paragraphs.

BACKGROUND Recently, the Banking Industry has been the focus of many corporate law enthusiasts and the general public alike. Particularly, the cause for agitation is the Central Bank of Nigeria (CBN) and First Bank of Nigeria Holdings (FBNH) saga which has generated a lot of corporate governance questions.
ON the 28th day of April 2021, in a statement by the bank's Chairman, FBN announced the removal of its MD/CEO, Dr. Adesola Adeduntan and appointed Mr. Segun Shobo as the new MD/CEO; a decision that set the board of FBN and CBN on a collision course. The apex bank challenged this decision and released a statement that the action of the board was taken without due consultation with the regulatory authority.
The crux of the issue that culminated to the event of the 28th was that the Board of FBN had repeatedly disregarded a CBN regulatory directive via a letter directing the Bank to divest its interest in Honey Well Flour Mills and Bharti Airtel Nigeria Ltd.
It was further revealed that Honey Well Flour Mills is indebted to the Bank to the tune of N75, 000, 000, 000. 00(Seventy-five Billion Naira) and the CBN in its final letter to the Bank issued a 48-hour ultimatum for Honey Well to repay its debts "failing which the CBN will take appropriate regulatory measures against the insider borrower and the bank". In his press statement, the CBN Governor stated inter alia:

"The insiders who took loans in the Bank, with controlling influence on the board of
directors, failed to adhere to the terms for the restructuring of their capital facilities which
contributed to the poor financial state of the bank. The CBN's recent target examination
as at December 31, 2020, revealed that the insider loans were materially non-compliant
with restructure terms (e.g., non perfection of lien on shares/collateral arrangements) for
over 3 years despite several regulatory reminders. The Bank has not also divested its nonpermissible holdings in non-financial entities in line with regulatory directives."

One would wonder who the "insider borrower" is, and the answer is not far-fetched. The Honey Well loans are related to the Chairman of the FBNH (The holding company to FBN), who is also the founder and chairman of Honey Well Flour Mills.

The Chairman obtained billions of unpaid loans to finance his business from the Bank. As a Systemically Important Bank (SIB), the Bank despite its accumulation of bad, non-performing loans, poor capital adequacy ratios, had enjoyed regulatory forbearance by the CBN, to enable it sort out its non-performing loans.

In essence, the Apex Bank had relaxed some of the strictest rules that Banks are ordinarily mandated to comply with. Rather than put their house in order, the Board abused this privilege, and the Chairman who was also a non-Executive Director refused to subject herself to this regulatory control.

Given the foregoing, the CBN was constrained to sack the entire Board of First Bank of Nigeria (FBN) and FBN Holdings Plc, retaining the few officers who were not directly involved in the collapse of governance and the alleged insider abuse.

Ethical Culture: A Key Corporate Governance Principle Many issues of concern have been raised from the scenario, one of which is the gross violation of some provisions of the Nigerian Code of Corporate Governance, on the Directors' duty to act in utmost good faith and the best interest of the Company.

Generally, under the Companies and Allied Matters Act, 2020 (as amended), Companies are prohibited from granting loans to directors, save with some exceptions. Section 296 provides thus:
"(1) It is not lawful for a company to make a loan to any person who is its director or a
director of its holding company, or to enter into any guarantee or provide any security in
connection with a loan made to such a person as earlier mentioned by any other person
Provided that nothing in this section applies—

(a) subject to subsection (2), to anything done to provide any such person as mentioned in
this subsection with funds to meet expenditure incurred or to be incurred by him for the
purposes of the company or for the purpose of enabling him to properly discharge his
duties as an officer of the company; or

(b) in the case of a company whose ordinary business includes the lending of money or the
giving of guarantees in connection with loans made by other persons, to anything done by
the company in the ordinary course of that business…" Granted, the Bank carries on the business of lending as one of its objectives and is allowed to grant loans to its directors.
However, the problem arises where the principal sum and the interest accruing remain unpaid and un-serviced over a period of time, and no action is taken by the Company to recover the debt.

Such loan becomes a non-performing loan (NPL). The IMF Financial Soundness Indicators Compilation Guide, 2006 recommends that loans are categorized as "non-performing" when payment of the principal sum and interest are past due by 3 (three) months or more and in this case, the loan is said to be more than 3 years.

The appropriate action the Board should have taken was to recover the loan sum and interest.

The trite law is that the powers to manage the affairs of a company are given to the Board of Directors, and they are responsible for the monitoring of the overall performance of the Company. However, this is not an avenue for the directors to mismanage the affairs of the company or abuse their powers.

As shown by the facts, the focal point that eventually degenerated was the loan acquisition by the Chairman of FBN Holdings, Oba Otudeko, and the refusal of the FBN Chairman and members of the bank's board to obey the CBN's directives.

While insider lending in itself is not illegal, it is subject to regulations, one of which is that insiders should not get any special treatment, incentives, or privileges not accorded to regular customers of the bank.

It would appear that the Directors involved clearly did not act in the best interest of the company, and were in breach of their fiduciary duty to the company. The Code of Corporate Governance for Banks and Discount Houses, 2014 (as amended) on responsibilities of the Board and Management, provides thus:

"The Board is accountable and responsible for the performance and affairs of the bank. Specifically, and in line with the provisions in the Companies and Allied Matters Act (CAMA) 1990, Directors owe the banks the duty of care and loyalty to act in the interest of the bank's employees and other stakeholders." The 2018 Nigerian Code of Corporate Governance (NCCG) for companies directs the Board of every company to develop and establish mechanisms to foster a strong ethical culture. Principle 25 of the NCCG, provides thus:

" The establishment of policies and mechanisms for monitoring insider trading,
related party transactions, conflict of interest and other corrupt activities, mitigates
the adverse effects of these abuses on the company and promotes good ethical
conduct and investor confidence." Based on the foregoing, it is apparent that the failure of the board of FBN to call in a nonperforming loan of Seventy-Five Billion Naira was inimical to the overall interest of the bank and its shareholders.

CONCLUSION The aim of every officers of a company should be to achieve the objects for which the company was formed, but more importantly while doing so, to ensure strict compliance with all ethical standards, best practices and relevant laws.

Doing otherwise reveals a very weak corporate governance structure, and also exposes the company to operational, financial and reputational risks. The fiduciary duty the board owes to the company, as well as compliance with regulatory directives is imperative to business and non-negotiable.

Failure to comply with regulatory laws and directives come with attendant consequences for the board, including losing investors' trust, stunted growth of the company and stiff penalties against individual officers.

Boluwatife Onipede is an Associate with Pistis Partners LLP



Do you want to be heard, your events covered, your articles published, or need to advertise your products and services on our

Blog

and

Magazine,

reach out to us at

Newswire Law and Events,

you will be glad you did. For more details about our services,

please call:

08039218044, 09070309355. Email: newswiremagazine@yahoo.co.uk