Advert
Ayade Advocate Rollout its Official Website, Broadrange to Cover 13 Million Viewers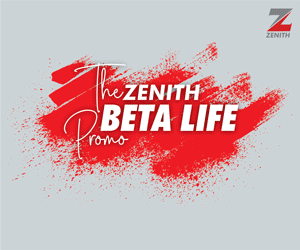 Team of robotic Technologies and Media influencer, based in Lagos State and Cross River State, has created an online platform "Ayade Advocate" to disseminate information across the Nigeria populace also targeted to reach out foreign country's on the Cross River State governor Industrial strides.
Speaking with the team lead, Mr. David Peter via a phone call. He maintained that, the Cross River State Governor, His Excellency, Benedict Ayade, has yielded Industrial productivity in the State stating that, despite the merge resources and allocation the state governor is aggressively decoupling the State from its dependence on Federal Government allocation to Agro-Industrialization and gigantic ultramodern projects that will create employability to Cross Riverians.
Speaking further, He noted that, the Government Industrial policy and stride needs to be globalize so as to entice supportive individuals and Philanthropist to aid in completion on some of the outstanding projects.
He expressed that, Currently, the webpage will be reaching out to over 13 million viewers across the country adding that, the tech team have a target of digitalizating the page to a wide range to access 1billion person on stories and articles publication.
He certified that, the page is focus fully on the governor projects and the State Government activities, appointees inclusively, to enable them showcase their achievement and contributions thus far in Ayade's Adminstration attesting that, a YouTube and other webpage has also been created for record purpose of their impressive jobs and project achieved, Peter Said.
_____________________________________________
-Advertisement-
For enquiries and details, call Victor Ine on 08122054932. Contact/ Email 47workspacesenterprise@gmail.com
_____________________________________________