Advert
AWLA TO MARK INT'L WOMEN'S DAY 2021 WITH HIGH-POWERED SEMINAR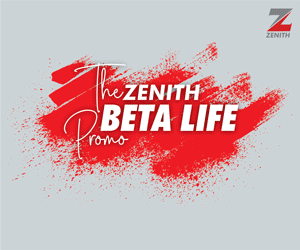 As part of activities marking the 2021 International Women's Day, the African Women Lawyers' Association (AWLA) will hold a virtual seminar (via Zoom) on the theme: 'Choose to Challenge – Harnessing the Potentials of the African Woman.'
The event, which is slated for Thursday, March 18, 2021, between 2.00 pm and 4.00 pm, will be hosted by Mrs. Efosa Etomi, President of AWLA Nigeria. The President of AWLA International, Mrs. Amanda Asagba is a special guest at the occasion, while Nigeria's Minister for Women's Affairs, The Hon. Mrs. Pauline Tallen, is expected to be the special guest of honour.
Discourses at the seminar will be centred on four key subtopics, namely, 1. Women in Leadership: Prejudices and Changing the Status Quo; 2. Legal and Social Mechanisms for Combating Sexual Harassment and Offences against Women; 3. Wellness – A Woman's Wealth; and 4. An Empowered Woman, A Shining Star.
Proceedings will be moderated by Mrs. Abiye Tam-George, while the panel discussions will be helmed by the duo of Mrs. Lolia Emakpore, the chairperson of the planning committee at AWLA Abuja, and Mrs. Cordelia Eke, who is the co-chairperson of the planning committee and South-South regional coordinator of AWLA.
A galaxy of knowledgeable and influential speakers will share their insights and experiences at the virtual seminar. They include the Guest Speaker, Mrs. Oluwatoyin Falaiye, a trauma recovery coach and survivor, and founder of Jewels Hive Initiative. She will be joined by the Mrs. Felicia Onibon, the President/CEO of Change Managers International Network. Other speakers are Mr. Anthony Atata, a lawyer who serves as a member of the International Bar Association's Working Group on Sexual Harassment and Bullying in the Legal Profession, and Dr. Vethy Agala, a public health physician and President of the Medical Women's Association of Nigeria.
Intending attendees are required to register their interest via the following Zoom link: https://us02web.zoom.us/meeting/register/tZYsduipqzwpH9YzqMm2XzjKQAWelxVc-84b.