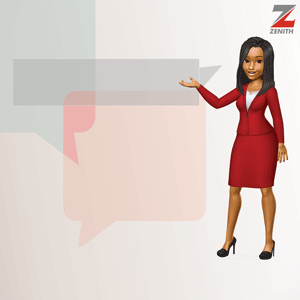 Since his election as the 27th national president of the Nigerian Bar Association in July of 2014, Augustine Alegeh has worked tirelessly to bring the issues of lawyers' welfare, the concerns of young lawyers and the quest for social justice in the larger Nigerian society to the forefront, not just of the NBA's scale of priorities, but also of public discourse.  The NBA helmsman recently discussed his vision and hopes for the growth and long-term impact of the legal profession in Nigeria in a conversation with Gloria Ireka, Editor in chief of NEWSWIRE Law & Events Magazine.
Excerpts:
Looking back, describe for us your entry into legal practice?
My entry into legal practice was very interesting, exciting and good. Becoming a lawyer was the attainment of a dream I have long had as a child. When finally on October 16, 1986, I was called to the Bar and became a lawyer, I was thankful to God that one of the dreams I had as a young man had been achieved. And I still remember vividly the events of that day; I have a picture of myself on that day that I still look at now and then.
How prepared were you for the election?
I was very prepared. I believe in the dictum that says, 'perfect preparation prevents poor performance'. Those are the keys of life – prepare perfectly to prevent poor performance. I don't get into anything without preparing for it. I took my time to understand how the NBA operates, and also the good side as well as the shortcomings before I offered myself for election. I prepared my grounds very well, consulted widely, reaching out to as many people as I could. But by the time the elections came around, I knew that if God willed it I would win. Because whatever we do in life, we're merely laboring in vain unless one is given the Grace of God.
So I knew I had done my part as a mortal man and that all that was left was to receive the blessing of God. It was a funny scenario during the election. While we were on the road, I asked my people to prepare a feast; some people were shocked, and they said 'You're having a feast? What if you lose?' I said to them, 'God has taken me around 109 branches traveling day and night, I have made new friends, I have gone to the areas where insurgency is occurring. So what if I lose? Is that the end of life? Shouldn't there be cause for us to celebrate the fact that we undertook these journeys, and at the end God had seen somebody else fit to handle the position?' That was how it was during the election. I was not over-confident, but I was sure I had done my work and the rest depended on God. If He wills it, you will get it. In all things you do you must give thanks to God. If all the practices and interests in the country had endorsed me and were going to vote for me, but a week to the election I had an accident and died, would I be there to win the election? Of course not.


During the campaign, I remember traveling between a place called Ugep and Calabar (in Cross River State at about 1.00am at night. Luckily for us, we had two Landcruiser Jeeps, the one I was in was in front, and we ran into a ditch, losing two tyres. This is the area where it is said that they have cannibals, and we were there in the middle of that road in the middle of the night, changing tyres. Because we had two cars we were able to take my spare tyre and the one from the other car which enabled us to proceed. So, there were enormous risks involved in the election. But then I had made up my mind that win or lose, I would celebrate the fact that God saw me through to the end of the process. So, to answer your question about preparation, yes, I think I was prepared.
Now as the President of the Nigeria Bar Association, tell us some of the big targets you must achieve during your tenure?
One of the first things that I have made clear is that I want the NBA to be responsive to the needs of its members. And everything that I am doing is to ensure that the association caters for the welfare of its members. I swore to protect the interest of its members. Central to that, it is not any big project per se, but it is the minds of our lawyers. If I can succeed by letting lawyers know that you can expect this from your association, or you can ask that from the association, I think I would have achieved all that I set out to achieve. Whether you do this to succeed or you do that to succeed, if in the minds of the people they don't know what they ought to get, if in the minds of the people, they don't have a vision of where they are going, then you have a difficulty. I am presently planning for this year's conference, and have told everybody who cares to listen that I am planning for an attendance strength of ten thousand lawyers at this year's conference. I want to see how we have impacted on lawyers. If we have touched the lives of lawyers positively they will all gladly attend the conference.
We have put in place an insurance policy for lawyers. Just by paying your practicing fees you have an insurance cover policy of up to one million naira. So we're assuring that the association can do things for its members. I'm touching people's minds in that way so that they can have useful ideas, and say, 'Why can't the association not have this and that for us?' And then the association itself will start to see that we are an association formed to protect the interests and welfare of members.


Now we have developed our stamp and seal; by the 1st of April 2015, if you don't have the stamp and seal you will hardly be able to practice law in Nigeria. We would now know that it is only lawyers that are doing lawyers' work. So we are protecting our interest. We have the Red Seal for those who are in public practice and the Green Seal for those in private practice. Once you have paid your practicing fee and your name is verified and confirmed on the roll of the Supreme Court, you will get your seal; it's as simple as that.
Concerning all the work that is presently going out to foreign lawyers, I want to see how all those foreign lawyers will get our seal. Same with work that goes to quacks, I want to see how they would get the seal. These are critical issues that we're focusing on – the welfare of lawyers. And my own welfare package is not to give lawyers car or housing loans, no. It is to provide a platform for lawyers to actualize their rightful benefits as members of the NBA.


Also, we are introducing (by 1st of April 2015) the NBA Identity Card, which also serves as a payment card. You can do so many things with it. We are going to sign an agreement with the management of Arik Airlines in that regard. The card will give you a 20% discount on any Arik flight ticket you book. With that ID card you will get about  40% discount at the Hilton. You will get several hotels all over the country to give you discounts just by having that ID card. We are also working out a deal with Air Peace, and I think Air Peace will even be giving us a cheaper air rate than Arik is giving us. We are providing the basis for a lawyer to feel a sense of belonging, a sense that, yes, my association is doing something for me. We have produced for example – Practice License 2015, which we will also start distributing at the same time with the ID card. Every lawyer should have one in his office or in his possession, just make sure he/she has paid their practicing fees. For me those are the critical issues.
The NBA will have a retreat on the 7th and 8th of April to review what we have done in the first half of the first year of our tenure. Six months have gone by: how have we fared, what have we achieved, where are we going next? We shall meet to refocus our vision to provide welfare for members of our association. I say this without fear of contradiction. No hungry lawyer, no financially impaired lawyer can fight for human right or the defense of the rule of law. So if we don't provide for our people, then we will deprive them of a solid foundation to be able to fight for our greater cause which is 'the Rule of Law', 'the Violation of Human Rights', and the cause of the defenseless.' But first, we must make sure to put our house in order.


So, most importantly for me, it is the minds of our lawyers. When we introduce this seal I mentioned earlier, I cannot be a policeman over every agreement. But when you go to court as a lawyer, you know at the back of your mind that there is something the NBA is doing to protect you. When someone tenders an agreement that does not have a seal, you will object. If a motion is filed in court without a seal, you will object. If you don't touch the minds of the people, these things can not succeed. So our greatest challenge is to steady the minds of lawyers, let us all know what is there that we can get. And for me, if I can achieve that, I would have achieved everything that I set out to achieve.
Does this apply to lawyers in the public service?
There are two ways you can practice law in these parts; private legal practice such as  – Alegeh & Co., Dele Adesina & Co., Banwo & Ighodalo, George Etomi & Partners, Details Commercial Solicitors, etc., those are private. And then, there is public legal practice – governments, banks, private companies, oil companies etc. A company secretary working with a bank or oil company is going to get a Red Seal, because he knows the rules of professional conduct. You (the reporter) as a lawyer in the media will get the Red Seal because it's a public practice. You must be in full-time professional practice, you are lawyers and we can not deprive you of that right. But there should be a distinction between you and me. My very good friend and classmate the Lagos State Solicitor-General and Permanent Secretary in the Ministry of Justice, Lawal Pedro, SAN, will have the Red Seals. If he leaves there tomorrow and comes into private practice he will get a Green Seal. If I have a Green Seal now and I become the Attorney-General of Edo State I will take the Red Seal. It's just to show where you belong. For example, I should not see a Red seal in a tenancy agreement. I should not see a red seal in a land purchase agreement. Because those who have already opted, and are guaranteed pay on a daily basis should also consider their colleagues who are in private practice because we don't know if they would have a salary at the end of the month. So if you have a guaranteed pay in the ministry and are also going to do agreements in the private, you are doing what we call double dealing. As they say 'equity firms are double portion.'


As we are trying to create this it must also go into the minds of lawyers to understand what we are doing. I cannot say because I'm NBA President I will take both seals, no. I will only take one. So we want our colleagues in the public practice to also respect those in the private practice. That is what we are doing. But I will assure you that from the 1st of April, any court in Nigeria, if you don't have a seal you can not file a document.
What welfare plan do you have for young lawyers?
I am amused anytime I hear this question. You see there are no young lawyers or old lawyers anywhere; we are all lawyers. When I started working as a young lawyer they told me they were going to give me a car loan. I was called in 1986, I will have been 30 years at the Bar next year, and I still haven't seen the car loan. In every election you hear about car loans – house loans – vote for me – car loans. For young lawyers! It's not possible. But what I can safely assure you is this, all those quacks doing affidavits, change of name and the rest, we will take them all out of business. Any man who brings an affidavit to me to pay ten million naira, I will wish him well and charge him. What we are doing is that as we bring more work into the legal field, there will be a filtration process. Some work will naturally go to younger lawyers. If somebody comes to your office and says he wants to do affidavits, or loss of marriage certificate, let us assume that you are charging one thousand naira for affidavits, I don't see a senior lawyer who would say they should give him the one thousand naira. Eventually a practice will evolve whereby the young lawyers would have certain levels of work reserved for them, not by any person but by just natural occurrence of events. And the young lawyers that want to work will find work, and the one that wants to be lazy will remain lazy. So what emphasize is the 20% discount the young lawyers will get, as well as the life insurance they will get for a long period because we were already on our way out. So a man who is about 21 is now sure that when he graduates as a lawyer at the age of 25, he/she can still get insurance till he retires at 75. So long as he is paying his practicing fees, he is entitled to the insurance.


And the insurance we have put in place, payment will happen within 7 days. For people like you in Lagos, one million naira is perhaps nothing. But for those from semi-urban and rural branches such as Benin, Auchi, Igarra, Ogoja, Gombe, Nasarawa, Ado-Ekiti, Abakaliki, Orlu, Oshogbo, etc., one million naira is like paradise. So think of the family that just lost their father, normally they would be begging the banks, and the bank would say, 'Yes your father has money here but you have to go and do probate.' They can not pay school fees. So, if, God forbid, your father dies on a Monday, by the next Monday you may have received your cheque of one million naira. If that family has anybody who is undecided about studying law, the mother will say, 'go and read law' because she can see what the association has done for the family.
The judiciary has been popular lately for reasons that are not too good, taking sides with the government and involving itself in money politics. How would you safeguard the integrity of this noble profession?
I will always concede that there are few bad eggs in the judiciary. How to flush them out is the problem. But overall our judiciary is doing well. Have said this – and I will continue to say it –If you see ten girls and you say, 'all of you are prostitutes', and you treat all of them like prostitutes, then the chaste ones who are upright would be offended, while the prostitutes would be smiling. You've put all of them in a box just because they are women. But if you see ten girls and say, 'Hey, you come here, I saw you standing on the road yesterday, you're a prostitute, leave here at once, you can not stay in this community with all these other girls.' Firstly, you have heightened the morale of those who have kept their chastity. Secondly, you have removed pollution from their midst. One drop of oil, it is said, will pollute a thousand litres of clean water. So what we have to do in the judiciary is to aggressively search out those who are doing the wrong things and deal with them.
The 2015 general elections: What is your message to Nigerians, especially the youths?
Nigerians should please go out and vote. It's critical that we all go out and vote. If we do so, we would be stopping rigging to a large extent. One of the ways of rigging is that when there are 500 registered voters, and only 100 come out to vote, there are 400 unused ballot papers which the INEC man colluding with any of the parties that has settled him can take away to stamp and return to the ballot. But if all 500 registered voters come out on that day and 400 had decided to vote for party A, party B will not be ready to pay for 100 votes with a high amount. They have already lost that polling unit by 400 votes. So, I'm not saying it will stop rigging; it would reduce it at least. Even if both of you here, including youth corps members and teachers are made returning officers, and at the end of voting you have 480 unused papers and they are offering you 50 thousand naira for each one – which is about 2.5 million naira – what  is your salary? A youth corps member earns about 35 thousand naira, a teacher about 60 thousand naira, they are now being offered 2 million or 1.5 million naira; they will just give you the papers to go and stamp. So, to guide against this all we need do is to go out and vote.


Secondly, we must vote according to our conscience. Let us not vote on sentiments. Corruption does not know religion, neither does underdevelopment know tribe. If the road is bad in the North or there is a bad road in the South, it is a bad road, period. If there is no water in the South and there is not water in the North, there is no water, period. The abuse of human rights, whether in the North or in the South, is still abuse of human rights. If you abuse the rights of a Muslim or those of a Christian – it is the same thing. Any which way we want to vote, let us vote our conscience. We should ask ourselves if we want development, and if we want to move forward. All we want is government that respects the rule of law, the government that will defend and protect us from abuses. Those are the critical indices. A government that will bring us development. And if you look at all the parties and you see that it is party Z that can give you what you want based on your firm beliefs, why not go ahead and vote for the party. But if you vote for any party because they've given you wrapper, clothes or money, then you are doing the wrong thing. You are mortgaging the future of your country for a pot of porridge.
Finally, we should eschew all forms of violence. Only a man who is alive can reap the benefit of good democracy. So, I will appeal to everybody to please in God's name not to engage in any form of violence or electoral malpractice. I would like to appeal to all the politicians and all the parties, and say that this election is just for four years and should never be a do-or-die affair. You should know that we would have children who will be here after these four years, and we should not throw the country into turmoil. Why do we have this attitude of 'if I don't get it now Nigeria must end?' We should not be such losers. In Ghana, I understand that their constitution gives every Ghanaian the right to challenge any election results. But the first challenge they ever had was this last election. So you must understand that elections come and go, and our greater interest should be in ensuring that we have a system that works; a system that checks corruption, a system that ensures that the persons whom we elect take developmental steps and strides during their four-year turn in office. If we can achieve that, the country will be a better place for you and me.


That is what we should be looking at. Initializing development, and a corruption- free society. But I assure you that by the grace of God, we are all praying that the election should be free, fair, and free of violence. We have seen too much violence in this country. The people that have died in this country in the last one year are more than some countries that are currently having a full-blown war. So we don't want the shedding of blood anymore in this country.
How effective is the disciplinary regime of the legal profession in your opinion?
Like everything in life, things can be done better. We have an effective procedure in place; we have a life committee, and a life procedure that works. We have the investigative panels, so that when you bring your complaints and we investigate, a prima facie case is made out, then it is progressed to the right committee, even if it's not made, the case is turned down at that stage. So there is a fair hearing, there is due process, and it is working. But the avalanche of cases is very high.
One of the things I intend to put in place is pro-active measures. I will explain it this way: where a lawyer breaches his professional responsibility at anytime, or conducts an act of gross misconduct, his action affects all lawyers, whether he likes it, intends it, or not. Another thing is that in other countries, their legal regulations are pro-active. You don't wait for a lawyer to dupe somebody, there are spot checks that they run to say 'Oh, who has this money, when was it posted, or, why is this here, and why is this not here?' And at times you find out that in most of the cases it is the law society or the bar associations that take the action first and get the clients to become witnesses. But the clients are never aware that they had suffered any loss. Take for example, when you are doing property purchase abroad, when you have a closing, the money doesn't go to the lawyer. The lawyer can take your money and pay it to the bank and you close today. But he can also take your money because he's expecting another sum of money next week, then he decides to go on holiday first and adjust your closing by two weeks, spending some part of the money for his vacation, on the assumption that when he is paid he would pay you back. He would close it and you will have your house. So as far as you are concerned, everything is picture-perfect. You are even going to buy another house through the same lawyer. But the day the law society or the bar association goes there and looks at his book, they would now ask him questions like, 'These six or seven thousand pounds came in for a house, how come you moved tree thousand pounds and you only put it back two weeks later?' If you can not explain it, you will have to face disciplinary measures, because they don't wait for there to be an infraction. They don't wait for it to be a complaint. They have put in place measures that even if the complains come, they would have by themselves find it out. By that way they discouraged it. And by discouraging it, you've killed it.


Everyday at the National Secretariat we get an average of ten to twenty petitions, because lawyers know that they can argue back and forth with a client for a long time. Most of the clients would even believe that once you have involved a lawyer there is little or nothing you they can do to him; afterall, they are all colleagues. So we have to understand that we must discourage lawyers from breaching professional conduct.
The number of cases pending before our courts has reached critical proportions and the situation is disturbing. Do we need to create more courts to stop this from spiraling out of control?
I will say that the avalanche of cases is at times the function of the level of legal activism of the people. And the task that we have is to put in place measures to deal with each case and to also institutionalize alternative resolution measures. For the prisons, you will find out that a lot of people in prisons are indigent, so they find it very difficult to raise money to pay legal fees. We are attacking this in several ways. First of all, we are setting up a Rules and Practices Committee to review all our rules, nuances and practices to see how we can introduce rules and practices that will eliminate delay. For example, if I'm out of time to file my trial of defense, why do I need to file a motion in court if the lawyer on that side has consented to give me a one-week concession on time? If he consents, then it is just to inform the judge. He's not determining any case. Then after 7 days the man can file. Otherwise, say, I called you to say that I will be out of time on Friday, but I can file on Monday, but I intend to also work over the weekend. And you say you're not given consent? On Friday I file a motion of out of time, they would give me a date for 1st of April, then when I argue the motion on that day, before they now say okay I can file it in seven days. So I'm moved from February to April, but you are not opposed to the application. So if you are not opposed to the application you're not in dissemination of the case. Why can't all of us agree and send it to the judge to sign the certificate of consent, or either you give it to me and I will attach it when I am filing my motion, or when I am filing my process? So that the judge will say, okay, I will be out of time on the 15th, and I have told the counsel on the other side that I would be back on the 20th. The point I'm making is that the court can not afford to give you five days; the lawyer can afford to give you five days. But the court may give you three months. That adds to the delay of the trials.
Secondly, I don't see why we cannot have day to day trials whenever the matter comes up for hearing, should be tried day-to-day until it's concluded. If one of us knows that that's what happens, if I am going to Minna for a case, I won't take only one shirt that I am coming back because I know that anything can happen. Why do all of us go to court just because we want to ask for adjournment? Why do all of us go to court at 9 o'clock in the morning; you're not a senior advocate. We try to be in court at 9 o'clock and when you get there they say you can not announce your case unless you're a senior advocate. It's just an irony. Why not say, 'let senior advocates come at 9 and let others come at 10?' For example, my Lagos branch liaison office is in Ikeja, so if I'm in court in Federal High Court Lagos, why do I also need to be in court at 9 when I know I am going to be held in traffic from 7a.m and I will get to court late? Why can't I have 11 o'clock time slot and leave Ikeja by 9a.m? Even if there is traffic, by 10 to 10:30a.m I would be in court and be prepared to go in for my case. We need to change our rules, change our practices to make things get better and faster. Why for example will a man who has a bail application be remanded in prison custody? We have bail guidelines. If the man committed this offence, these are the conditions of bail, it should be in the law. There is no need crying for bail. Why do you need sureties? We took it from England and America, now those jurisdictions are poles ahead of us. Bail is money. Once somebody can post a bond, you go. You hear of such out landing conditions of bail. Go and bring two reverend fathers, one native doctor and two traditional rulers. But the man can not meet the conditions of bail, so it adds to the number of inmates in our already-bursting prisons.


The NBA is coming out with its own guidelines which we are recommending for the judiciary to accept for bail. Anybody that is charged is being charged with a bail-able offence. These are the conditions for bail. He should bring somebody who can be a surety or a bank loan of one hundred thousand naira, fifty thousand naira or whatever it is. If we have bonding companies, are we not going to be expanding the frontiers of laws and creating more work for lawyers? In America they have bonding companies. If you're given bond they will go and post your bond for you. If you jump bail they're the ones who's going to look for you because the government would just seize their bond. And whenever government sees you, it means automatic prison first. So why can't we act along those lines? Instead of that, we arrest 30 people from the market and say they are rioting, and they apply for bail but you remand them in prison custody. The prison custody is bursting from all these challenges. I think we need to change our outlook, change our prosodic issues, and that way we will get things to go faster and get things to go better.
How would you rate the legal practice in Nigeria compared with other African countries?
I can't rate them; I can't compare them because we are miles ahead of everybody. South Africa? We are miles ahead of them, too. Even, the British are trying to catch up with us. The most brilliant legal minds are here in Nigeria. Wherever Nigerian lawyers go, they excel. It shows that we have a quality legal practice here. There is no Nigerian lawyer that will go somewhere to handle a case and they will come out and people will not say, 'Wow!' So we are doing very well; but of course we can do better. We should continue to try to do better. But all we need to do is to adjust our rules to allow our 'star' to be seen. If a very brilliant lawyer takes an adjournment of the same case three times he starts to lose interest in practice. Even if you go to court to watch him and they adjourn the case, the next day if the case is on, you will not go anymore, because you will not know how good he is. The legal practice in Nigeria is a fertile ground; there is still so much to do here. Foreign law firms are struggling to come here, because they know that there is a lot of money to be made here. Nigeria is essentially a virgin economy, and our legal practice will still flourish, because we have the best legal brains. We need to protect our legal profession from the influx of foreign lawyers. If they are going to come it will be on negotiations and agreed terms. But I can assure you that Nigerian lawyers can hold their own anywhere in the world.
With the swearing in of the new CJN, what change do you hope for in the judicial system of the country?
The new CJN is known to be a man of due process. He respects the rule of law. He's an upright judge, a straight forward and erudite judge. I do not expect anything less than the best from him. I expect to see monumental changes in the judiciary, infrastructure wise, rules wise and so on. We are rest assured that from his antecedents, he will embrace all the innovative ideas that the NBA is coming out with. He has shown in a very short time that he's an astute Bar man. He loves the Bar, he wants to work with the Bar and he has been very supportive of the Bar. For the first time in our history as an association, we were hosted by the CJN to a cocktail in Abuja just before our NEC meeting. That shows that we have a listening chief justice of the federation who wants the cooperation of the Bar; a CJ who is a team player. If we are all stakeholders in the justice sector and adhere to justice delivery in Nigeria, and we collaborate, then things can always get better. But when we knock heads, things can always get worse. I think that from the strides he has taken so far he has shown that he will be a success beyond belief. I pray to God to give him good health, strength and wisdom so as to achieve the best he can for the judiciary.
What is the greatest challenge of your office as the 27th President of the NBA?
The greatest challenge I have is to leave the NBA a better association than it was when I met it; to build productively and progressively on the endeavors of my predecessors in office. Life is about building blocks, for me that is when you can say you have achieved success. When you are able to add something to what others have done. When if you leave you will be able to say 'Yes, Mr. A did this, and Mr. B did this. I also contributed my quota' and if I can achieve that I will sleep a happy man. I will be the happiest person in the world. That is why, as I told you, we are having a retreat to review and ask ourselves what we have done so far. Where was the NBA when we took over in August 2014? Where are we now? Have we been able to achieve anything at all? Why have we not been able to achieve? What do we have to do better? How do we carry things forward? Those are the basic foundations. And all I pray to God for is wisdom to be able to make a meaningful impact during my tenure.


Tell us about the brief that gave you your big break in this noble profession?
No single brief can make a lawyer. I don't believe that any single brief or any single client can make you. My simple belief is 'slow and steady wins the race.' And my practice has grown slowly and steadily over the years. If I did not do some cases in the Customary Court, Area Court, I would not have had experience to handle a case in the Magistrate Court. And if I didn't do a case in the Magistrate Court, I would not have had experience to do the case in the High Court. If I didn't handle the case in the High Court very well, how would I have been able to handle the case in the Appeal Court or the Supreme Court very well? And if I say that I did this case in the Supreme Court and they pay me one million and that's what gave me my break I will be making a mistake. Because, if I didn't do that case very at the Area or Customary Court, I may never have had the opportunity. At times you will find that the cases that people call their break cases are really not their break cases. For example, I did a case for one corporation, and I was owed for about three years before they eventually paid, and I walked away. But somebody in that corporation, who was there when we worked for them, valued our work, so when he took charge as the managing director, he directed that we handle all the corporation's legal work. So which case is my break? These new cases that pay me bigger or the money I made in the other case? But it was the work I did in that case that touched that man. So, any case that you get must be because of an earlier case or something else that you must have done. Cases don't just drop on your lap. Somebody cannot just come and give me admiralty, I will reject the brief or give it to one of my subordinates who deal with admiralty. For me, wherever you are, just thank God.  I usually tell people, 'Look, no one case, no one brief should be able to determine your future'.
What is the utmost priority of your administration?
I must bring the welfare of lawyers to the top of the table.
What opportunities exist for young lawyers, given the nation's economic instability?
Young lawyers have no reason to be worried. I keep saying this without fear of contradictions. The rich also cry. When there is no work on top, those people on top start to look for work under. That's where we are now. When there is more work on top and everybody starts rushing to get from the much that is at the top, those under or lower will also get work. That is how the profession ought to be structured. I know of an office in the UK, the young lawyers get to the office at about 7.00am, so that they can have the immigration cases from the airports, and they go and clear those ones before going to work. After sometime, they would have to step up and aim for bigger challenges, which means going for bigger cases. That is progression in life. But I think we all need to put our hands and our heads together and let us first secure our turf. You know if you want to file a plan in the Ministry of Lands in Abuja, the surveyors have somebody there, town planners have somebody there, and architects have somebody there as well. If they check and it is not signed by their people or the man has not paid his fees, the paper would not be acceptable for filing. But there is no lawyer representing us there. Which mean a man who is selling Guilder who has an LLB, can do a land agreement without paying practicing fees, and it would be accepted for filling. Even with this one that we are doing now, which has security measures, someone still has to be in those registries so that when they bring anything they will check the name and the enrolment number and see that it's an authentic seal. There are so many things we can do that will secure and provide jobs for us. It is like going fishing with your son; since your own hook is bigger it may go deeper and catch the fish. So what do you do, you throw fish food to attract more fish, that way you will catch some, and the young lawyer will also catch some. Some people say senior lawyers don't pay well, and I agree they do not. But what are we ourselves being paid? You can't pay big money if you don't have it.That's why I said earlier that the rich also cry.
A lot of the time we fight each other, instead of fighting for one another. We have done nothing to bring the work in, yet we complain that we are not being paid well; there is no work for junior lawyers, etc. Let the association and each one of us come together and say, 'what can we do?' Specifically, I will tell you this; we have entered into an alliance with the NYSC, that whenever a lawyer firm needs a youth corper, there is a minimum salary the corper must be paid. The minimum for a small town is 35 thousand naira, for a bigger town is 50 thousand naira. It was approved at the NEC. The Nigerian Medical Association has done it for doctors. Some lawyers have formed the habit of taking corps members and paying them 5 thousand naira. But now we have said no to that practice and we intend to publicize any occurrence. If the young lawyer now says he would accept 15 thousand or 20 thousand, both of them know that they are going under the radar. The principal will not think that he's doing the young man a favour, just that the young man has agreed to accept something below the standard we have set for corpers. After your NYSC, if you now decide to accept 10 or 20 thousand naira from your employer that is your own problem. But I can't say that every lawyer should pay their junior lawyers 50 or 60 thousand naira, because all fingers are not equal. Some law firms in Lagos here may have billions, others trillions, but yet others may have thousands and others may even be looking for tens. So you don't want to create a situation whereby those who are already rich are getting richer, because they have money to pay the juniors, and then those who are struggling cannot keep their heads above water. Let every man find what is best for him and move on. The one practice I don't want to hear about is for a senior lawyer to say, 'I put you in my chambers, you can go and work, anything you get is yours', only to send the lawyer EVERYDAY to court for your own work.
What should be the expectations of lawyers at the 2015 NBA Annual General Conference, and where is it holding?
The venue is not yet determined; we are still looking at possible venues. But we have the challenge of space, and that challenge will narrow down the cities where we can host the conference. Personally, I have asked them to plan for ten thousand lawyers. If you plan to buy a Rolls Royce, you may end up buying a Mercedes, if you plan to buy a Mercedes you may end up with a bicycle. So let us shoot for ten thousand. Why I say let us shoot for ten thousand is that I think we would have more than we had in Owerri (venue of last conference). And if we plan for six thousand, and at end get seven thousand we won't be able to cope. But if we plan for ten thousand, that is the ceiling. If we get eight thousand or nine thousand; we are going to reduce conference fees, and that is one of the benefits you get from this year's conference. And we are going to deliver a wonderful conference. The theme of this year's conference is going to be centered around what lawyers can do to help the society. Not some abstract topic. Lawyers, what role can we play? We shall bring people from companies in which lawyers have made tremendous impact in altering the equilibrium of those companies. Now you can start searching from your minds eyes which city can accommodate ten thousand. That's how we start to eliminate cities and say, no, this or that city can not host such conference. But I believe that we are going to deliver a good and successful conference, and God willing it will be a conference to remember until you receive the 2016 conference which will be the best of the best that we have. Because that would, of course, be our goodbye conference.
We thank you so very much for spending time with us sir.
My doors are always open.
-Advertisement-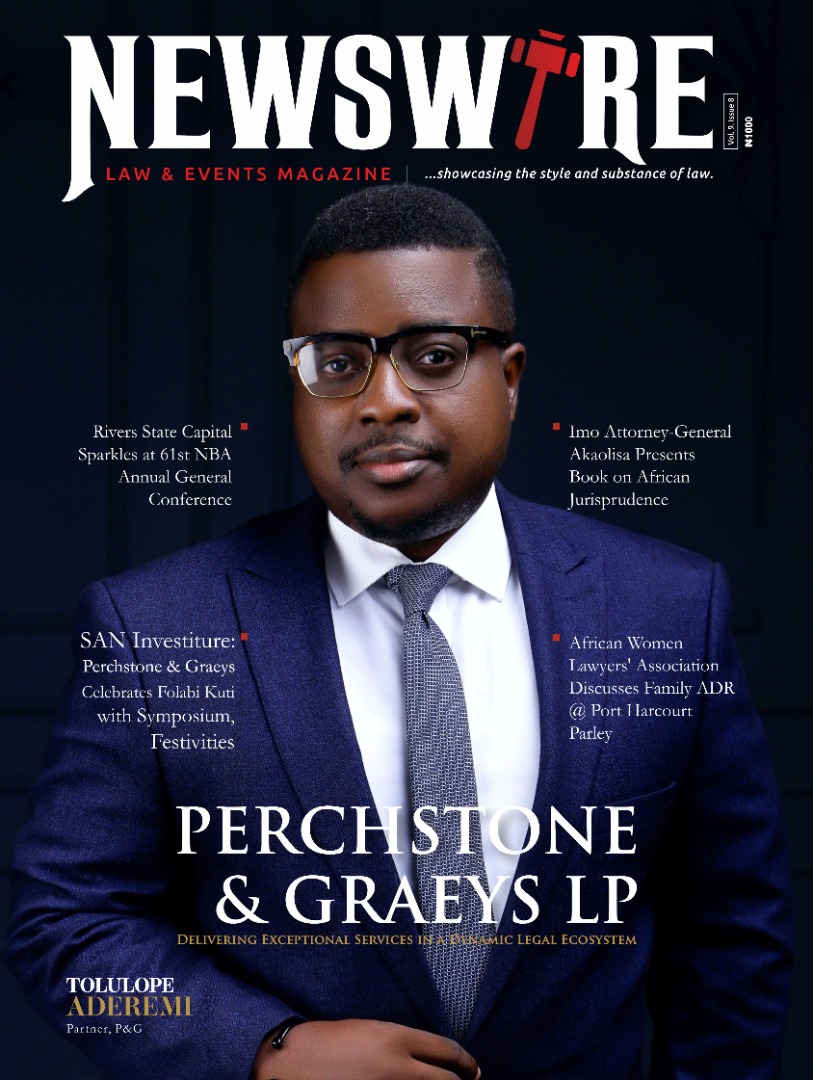 Newswire Law and Events Magazine is Out. It's a collector's item. Get one - or two,or more - for yourself and loved ones.
Do you want to be heard, your events covered, your articles published, or need to advertise your products and services on our

Blog

and

Magazine,

reach out to us at

Newswire Law and Events,

you will be glad you did. For more details about our services,

please call:

08039218044, 09070309355. Email: newswiremagazine@yahoo.co.uk