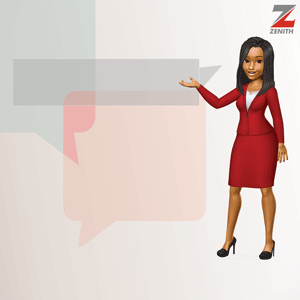 By Victor Akazue Nwakasi

With profound feeling of fulfilment from a rewarding and ongoing Mentor-Mentee relationship, I am excited to wish Dr. Olisa Agbakoba SAN, OON, Former President of Nigerian Bar Association (NBA) happy 70th Birthday anniversary. The truth is that I stumbled into law because I had always wanted to be a Medical Doctor and specialize in rural health, probably in view of circumstances of my being born in a local area with little or no access to public health facilities. Bottom line was that it never materialized but I am glad I stumbled into my passion – Law. Strange because people do not stumble into their passionsbut that's exactly what happened to me. While I stumbled into my passion and realized my natural inclinations and vocation of law practice, meeting Olisa Agbakoba SAN (OA) as we fondly and boldly called him was divine and human. Divine and Human because of one man; my friend, brother and business partner Mr. Jude Ehiedu. We were law school mates at Enugu Law School in 2002 which was a divine coincidence. I had never met Jude before Law School and in law School, we were not friends either. Except that Jude knew me as that Christ Embassy Law School 'act' doing poetry, drama and dances. He often said he thought I was a Pastor in Christ Embassy. But I was not because I only enjoyed the fellowship. I remained a devout Catholic as it were. But it was the following year in 2003, which is about 20 years ago, after a successful law school exam and call to the Bar that my professional life took a unique turn.
I was posted to Borno State and I arrived at Tashan Kano Camp in Maiduguri after about twelve (12) hours of journeying from South to North East. It was there that I met Jude Ehiedu again and our friendship and fate fully intertwined, a happening that led me to Olisa Agbakoba SAN – two years after service in 2005. So, my service in Maiduguri, remains part of the life changing event that makes me wish that NYSC is never scrapped. Everything that happened in Maiduguri was almost one hundred percent desirable. And of course, it led to my real professional practice in Lagos.
The link was that Jude and I served at the State Police Headquarters, Maiduguri but did general vocational practices as lawyers. While Jude attached himself to Audu Musa & Co – a firm where he enjoyed early exposure to litigation practice, I did almost everything in law and public affairs attaching myself to an intenational agency project in the State. In terms of early experience, I had tints in Sharia Court, a few brushes at the State High Court basically on pro bono cases. My golden stint was with German Agency for Technical Cooperation (GTZ) as it was then called but now GIZ where I was retained as a Legal Officer. It remains the German equivalent of Department for International Development (DFID) which sponsors development initiatives for least developed areas in the North East. Through a sterling mentorship by then Ms Bolaji Aina, a Nigerian-Germanand head of the project, to Mrs Bukar Petrol the President of National Council for Women Societies (NCWS) – the partners in the project, Mrs. Hadizia Magaji of State High Court, Prof Kamal of University of Maidguri, and other project consultants, I excelled in public law practice when I became part and parcel of the project's intervention in empowering indigent people especially women through economic initiatives and legal counseling. It was a project through which we represented women in Court on various matters including domestic violence, to divorce as well as support for people living with HIV/AIDS. It was a journey that would define me and my passion for public law and eventually led me to OA through Jude at the end of our service year in 2004. The fact was that Jude returned to Lagos, and eventually got re-absorbed into the firm of Olisa Agbakobaand Associates (OAA). He recommended me to OA three (3) months after. As Jude would later let me know – he took notice of my multi competencies, and skills as such when OA wanted a lawyer who could do a bit more- he had no hesitation in recommending me. It was both out of friendliness and utility. The rest they say became story as I journeyed from Maiduguri to Lagos in November 2004 and got into an interesting start as a full time lawyer.
I am celebrating OA, but the above background is absolutely necessary as it relates to everything about the celebrant; his Eye for talent, multi purposefulness, multi-capacity, kindness, loyalty in human relationships etc. The fact is that OlisaAgbakoba (OA) taught everyone who passed through pupillage under him that one can be whatever you want to be, that it is all in the mind to conquer ideas and for one to be the best possible.Olisa is more than a Lawyer and that is what every professional should be- a little bit more of change agent especially in a developing society.
As OA celebrates 70, I am fortunate and opportune that I spentmore than a decade of those years under his tutelage and with him. From being lawyer with zero experience to a Partner, heading various aspects of the firms (Olisa Agbakoba and Associates now Olisa Agbakoba Legal) law practice both nationally and even internationally as the firm sought globalpractice. The experiences I garnered over the period and which I still I am still doing by keeping close association after leaving and starting a law partnership continues to shape my views of law and the lawyer. Some of my close associates felt I spent 'quite some time'. Yes it seemed given the haste with which young lawyers delve into 'private practice' soon after call. While, I hold nothing against early private starters, I consider pupillage especially when it is conducive as very crucial in law practice, professional development and the long learning period with OA remains a personal assurance and gives me the continued feeling of preparedness that one needs to have to enjoy highly professional and productive life. I now call it the 'OA effect' and I relish it very proudly without a single regret.
I am therefore eminently qualified to testify and acclaim that these are I what I know and cherish about Olisa Agbakoba SAN;
Mentorship/Loyalty
It is worthy to mention that my friend, Jude worked as a clerkwith Olisa before going to study law, and when he qualified he was re-absorbed by the firm –OAandA. That was clear indication that OA mentors and wishes others growth. When OA needed a lawyer who possessed a set skills, it was Jude thatrecommended me – both of us having met as youth corpers. It is interesting to note that after my three (3) months of internshipcovering legal, political research and administrative activities for The then Green Party of Nigeria (Green Party was party formed by OA and some of his friends especially civil society experts as Nigerians and the nation exited the military regime of late General Abacha). I got to know that had OA and his other associates took the political mantle and democratic experiment seriously at that time, it would have been a different story in the country's democratic experience. The perennial political class chanced it more and formed 'PDAPC' and others that have led Nigerians and the nation to nowhere in particular, since 1999.
Anyways, I feel I was employed eventually as an Associate of Olisa Agbakoba and Associates (OAandA) following efforts and contribution in a legal bid to provide Legal Support services to the Bureau for Public Enterprises (BPE) on privatization matters in Nigeria. OAandA consortium did not win the bid but that exercise got me the job I loved and did for a decade and more under Dr. Olisa Agbakoba SAN. Actually, both Jude and I went on to serve in the firm for years as Associates, and rose to become partners. Jude's years as a litigation clerk in the firmcounted for more years and defined his unassailable achievement and applicability in the firm. Till date, OA has a big heart and it impacts on young lawyers who pass through the firm. As I proudly say today, my assurances for a successful professional life is that I served and worked with probably the most exceptional lawyer Nigeria has ever been blessed with – agreat and versatile mentor !
OA is a Teacher
Joining OA and A means joining the exemplary alumni of the law chambers. That alumni includes both associates and colleagues and notable Nigerians such as Prof. Chidi Odinkalu, Dr Sam Amadi, Mr. Olawale Fapohunda SAN, Mr. TundeFagbohunlu SAN, Mr Norrison Quakers SAN, Mr Sylvia Ogwemoh, SAN, Jean Chiazor SAN, Chijioke Emeka SAN, Obi Aginam, Chino Obiagwu SAN, Frances Nwokoro and so many others of the earlier order, then the later class including my mates like Udo Jude Ilo, Kingsley Onwukwe, Hilary Ogbonna, Dr Fatimah Waziri Azih of NAPTIP and others too numerous to mention individually. The network is what any professional would desire and every one of those who have associated with Olisa continues to attest to this ability to think, lead and teach.
OA is inherently Innovative.
When Olisa made a call for the Presidential Election Petititon(PET) that is posed with determining the propriety or otherwise in the conduct of the 2003 past presidential election, to speedily determine the petition, he was speaking out of conviction. It revolves around what he termed The Speed of Justice. He believes that a lot of time is being wasted in Court on frivolous issues and technicalities. That is OLisa the legal innovator.
OA is Nigeria's first Development Lawyer.
I was privileged to be OA's assistant as he foraged into Development Law practice. He believes that the Chapter Two of the Nigerian Constitution on public policies and issues should sustainable and justiciable and vigorously pursued for the good of the people and society. So, he lead the Maroko Evictees matter, successfully sued the Federal Government of Nigeria on judiciary funding. He locked horns with the government on Local government autonomy and lead the Central Bank of Nigeria – Financial Systems Strategy Project (FSS 2020) Legalsubcommittee in which I served as his assistant. The project has midwifed legislation in E-payment, AMCON, Credit Reporting etc. As Buhari leaves office today, one of his final acts was signing amendment bills on about sixteen critical areas. These covers Power generation, Custodial (formerly prison services)etc. Both the National Assembly and the Presidency agreed on a 'piece meal approach' on constitutional amendments. OA was the first to coin the language 'piece meal' approach in Nigerian's Constitutional amendment that the Government has adopted. Heonce said that from several reviews and study, and political realities, the Nation's constitution cannot be amended in oneswoop. I consider the new amendments as Buhari's only legacy when it comes to laying true foundations for an economically viable society. If the incoming administration provides the required support in furtherance of the amendments through necessary regulations and enabling environment, the amendment will impact on the nation.
Olisa did so much on expanding legal practice; from pursuit of Human Rights for which he related and still relates with icons such as late Gani Fawehinmi, SAN, Femi Falana SAN, Dr. Mike Ozekhome SAN, to public advocacy initiatives in as Maritime, Space Law, Ocean Policy, Cabotage Regime etc, Troubled Assets Resolution which birthed Asset Management Corporation of Nigeria (AMCON), OA's conviction about the role of law in development of society and people knows no bound. OA's view of law as a both a vocation, a profession and a social engineering tool.
OA is a revolutionary Bar Leader
OA became the President of Nigerian Bar Association (NBA) from the 'outside bar' as some Bar politicians said in 2006 when he was up against established Bar politicians in the Bar's presidential election that year. He later won because some bar leaders such as Bandele Aiku SAN, Prof, Ernest Ojukwu SAN, Chief Joe-Kyari Gadzama SAN, Dr Tapa Sirimtu and host of others believed in OA's mission that the Bar needs a change. He was seen as the next Alao Aka-Bashorun to uplift the NBA. He went on to achieve remarkable feats including the relocation of NBA headquarters to Abuja from Lagos, the setting up Sectionon Public Interest and Development Law (SPIDEL) as well as internal re-organization of NBA administration. He re-positioned NBA as the leading civil society organization which late President Yar Ardua in his electoral reform drive after the 2007 highly flawed elections. The reforms that OA led in NBA still resonates today.
OA desired to be a Supreme Court Judge
OA once thought about and actually agreed after we in the firm encouraged to bid for Supreme Court Justice position when it was muted or rather announced that private practitioners would be considered to apply for position in the Highest court. May be as a son of a former Judge, OA was inspired. Lawyers especially private practitioners had wished or hoped that the initiative worked out as it would have enabled distinguished scholars and lawyers such as Olisa Agbakoba SAN, Anthony Idigbe SAN, Fabian Ajogwu, and host of others to via for the hallowed realms of the Supreme Court as Justices and truly cause social engineering through the instrument of law. May be someday, itwill be a reality even if not for OA at 70 and other distinguished practitioners.
OA is a shy person
It wonders how a vocal, media lover can be a shy person. That's the unique personality of OA. He loves the media and the media loves to have him. His interviews are 'bombs'. He diligent and powerfully writes with his left hand to which the general public enjoy. But beneath this cerebral and outspoken versatile lawyer, is a shy person. Hence, aside his first daughter's wedding, which was a bit of a public event with moderate pageantry, he is not given to parties and high social events but loves to enjoy privately. In such moments, those around him which I am most privileged to be part of in many years get to revel in the often hidden social part of OA. In terms of business development, his style was poignantly not what most of his close mentees like me liked at all times. There was a general feeling that OA should be everywhere maximizing his built up social capital and personality. He believes in things getting done privately without fuss. It was a debate that we of the later generation in the firm never won, but sincerely it has been a style that has preserved his peace and respect. At least, he encourages juniors to explore, network even more. This his 70th may not attract all the publicity but he likes it that way – easy without fuss!
OA is a Great Family Man and Devout Catholic
OA loves his wife, Lilian (Mrs Agbakoba) as we call her and more so his children whom he allowed to do absolutely whatever pleased them in terms of vocation. So one of them is a chef, another is a photographer and the only lawyer amongst them has superbly delved into Sports law becoming a widely recognizable figure in that space. That is the man OA – he allows you to create and run with your ideas. With 'Lilian' and her rosary (I witnessed it first hand as she almost prayed the rosary on a trip from Lagos to Beijing en route Dubai in 2008),Olisa's devotion to the Catholic faith is unwavering and the whole family tows that path. He recognizes the Grace that comes from God the Almighty, of which he has enjoyed a special portion for the wonderful years he has enjoyed as a Husband, Father, Grandfather, Legal icon and reformer and may be as a footballer ( he told me he was a tough defender in a High School). We can all believe that, after all it is from OA.
There is so much to say about the OA but I am delighted to say that since associating with him, my view that lawyers can do more is re-assured and the fact that the limitless opportunitieswhich the mind holds should be constantly explored holds true. Our relationship as I often said to him in moments of sober reflection is either out of mutual love for efficiency or loyalty, or both. Those two virtues are things that Olisa prized so much and fundamentally defines his attitudes to life.
Happy 70th birthday OA on a day Nigerians are eagerly welcoming a new administration. You have truly become an elder in Law and Life, Nigerians expect that that you will keep 'talking' until it is well for a greater number of people.
Respect and Admiration to an Icon.
Victor Akazue Nwakasi, is Lagos Based Lawyer and Development Consultant
Do you want to be heard, your events covered, your articles published, or need to advertise your products and services on our

Blog

and

Magazine,

reach out to us at

Newswire Law and Events,

you will be glad you did. For more details about our services,

please call:

08039218044, 09070309355. Email: newswiremagazine@yahoo.co.uk