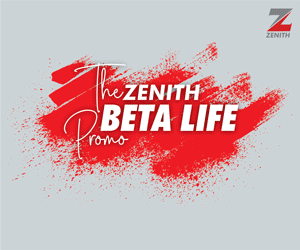 Clifford Chance, a leading multinational law firm, confirmed yesterday the appointment of Mr. Olamide Oladosu as a partner.
The new partner joins a diverse cohort of 29 new partners selected from all of the firm's market-leading activities and regions.
Oladosu's appointment makes him the first Nigerian-qualified lawyer to be named to a Magic Circle firm's global partnership.
According to a statement released by the agency, his election is being hailed as yet another sign of a Nigerian excelling at the highest technical standard on the global stage.
Oladosu, a University of Ibadan alum, attended the Nigerian Law School.
He was called to the Nigerian bar and was subsequently admitted as a solicitor in England & Wales.
Oladosu was previously the general counsel at Rand Merchant Bank Nigeria and a partner at Templars, Nigeria's pre-eminent full-service law firm.

He specialises in energy and infrastructure with a focus on the African continent and is based in the firm's London office.
In addition to his fee-earning work, Oladosu leads Clifford Chance's practice in Anglophone West Africa.
His experience includes advising on some of the most complex and market-leading transactions in the region, including advising the sponsors of the Azura power plant project in Nigeria and the lenders to the Tema LNG project in Ghana.
In a statement released by Clifford Chance, its Regional Managing Partner for Africa, Mr. Anthony Giustini, extended his congratulations to Oladosu.

Giustini stated that Oladosu's selection reflects his excellent legal skills and market acumen, as well as the firm's eagerness to encourage and develop African talents.