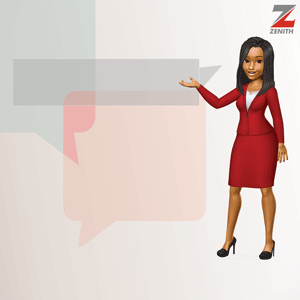 By Ambassador Lilian Onoh

All my life, I found it very strange that every tribe in Nigeria feels free to advise Nd'Igbo on what they should do to be acceptable enough to ascend the seat of Nigeria's Presidency. They arrogate themselves the right to pontificate and criticize Nd'Igbo. And worst of all, always assume that they are acceptable to Nd'Igbo.
On 25th February 2023, Nd'Igbo put an end to this nonsense. Ignoring the discordant voices of so many compromised politicians and other Stomach Infrastructure noisemakers, about 80%-90% of all legitimate votes cast in the East went to Peter Obi. A tsunami of fury at being abused as a "Dot in a Circle" by the Leader of the APC was given a resounding answer at the polls. It was the greatest display of unity of ANY tribe in Nigeria's voting history.
Peter Obi, who ran a pan-Nigeria campaign, would be the first to acknowledge that he is an instrument used by God to give an alternative to ALL Nigerians tired of the two candidates from the two Parties that have plunged Nigeria to the status of a Junk Republic – one without access to cash, petrol, roads, schools, water, electricity or security. But every politician has a homeland and Peter Obi's homeland spoke the language that Nigeria has long accused it of not speaking – UNITY.
Those who previously abused Nd'Igbo for never coming together and supporting one person should first tell us when the entire North supported one candidate. During this election, Atiku, Kwankwanso, Shettima and Baba-Ahmed were all from the North. Why did "The North" not produce one person? If we add religion to it, it gets even murkier. Why did the Moslem North or Christian Northerners not produce one candidate each? Why did the Yoruba not produce only one candidate?
These questions should not be applied only to Nd'Igbo, who generously gave Abiola overwhelming support in 1993 and who also gave Jonathan more votes than his own people in 2015 and have been punished for the past 8 years in accordance with the President's vow to only be good to those who voted for him, using the resources of those who did not vote for him.
On 25th February, after Nd'Igbo answered the decades of derision and abuse by other ethnic groups by an unprecedented support for Peter Obi, did it change the narrative? No. Instead, the gubernatorial elections became the channel for threatening their very existence should they vote for Labour party. And these same ethnic bigots threatening extinction for Igbos if they voted for their own son, and for whom Igbos are not acceptable want to rule over Nd'Igbo? With only a disputed 8million votes out of a registered 93 million voters? Is that even a mandate?
It is a fact of life that in an abusive marriage, the Abuser never wants freedom for the Abused.
Nigerians complaining about the Naira redesign policy should try to imagine the lot of all Igbos at the end of the Civil War when Awolowo implemented his diabolical policy of turning all the millions and billions owned by Igbos (especially those left in Nigerian Banks during the War) to only £20 apiece. Can any Nigerian comprehend the sheer evil that would befall them if Emefiele suddenly told them that the monies they deposited – no matter how much – was worth only N200? Or even N1,000? That is Awolowo inflicted on Nd'Igbo after the War.
Yet everyday, the Abusers keep repeating the mantra –"To keep Nigeria one is a task that must be done." – REALLY? WHY?
If Nd'Igbo are not acceptable to the rest of Nigeria, Nd'Igbo have also declared that they are tired of the abusive union, even as the Abusers desperately cling on.
So, is it not time to view the examples of Devolution of Power in the UK for Scotland and Wales; or that of Spain and the Basque Region and forge a peaceful way forward for Nigeria and An'Igbo, and indeed all other ethnicities tired of this forced hundred year Amalgamation that ended in 2014? Or else return to true Federalism where the Regions have full control of their resources and their laws and oil Dollars from Oil Producing States is not used to build railways to Niger Republic?
After all, if we look at other "Dots in a Circle" like Switzerland, Austria, Brunei et cetera, the potential of this Dot in the Circle (as shown during the Civil War) is exponential. Because as we all know, the dot in the circle is the Centre of Gravity. And the Sun always rises from the East.
Do you want to be heard, your events covered, your articles published, or need to advertise your products and services on our

Blog

and

Magazine,

reach out to us at

Newswire Law and Events,

you will be glad you did. For more details about our services,

please call:

08039218044, 09070309355. Email: newswiremagazine@yahoo.co.uk