Advert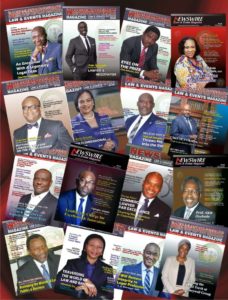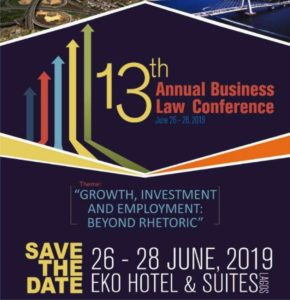 ---
'Victims of Unlawful Detention have Right to Compensation' – Omosehin
Mrs. Josephine Onuzuluike was sentenced to death by the Ebonyi State High Court for allegedly killing her husband. After 10 years in detention, the judgment was recently upturned by the Court of Appeal in Enugu.
The appellate court presided over by Justice Monica Dongban-Mensem, with two others, found that the high court convicted Mrs. Onuzuluike wrongly by basing its judgment on an alleged testimony of a co-accused, which she did not adopt or align with.
Similarly, Sikiru Alade, a panel beater, was brought before the magistrate's court in Yaba, Lagos State, on the allegation of armed robbery under the procedure known as "holden charge." The magistrate could not order his release because the court lacked jurisdiction and had no option under the law but to remand him in custody, without any determination whether there were sufficient grounds for detention.
The holden charge is a process by which a suspect is brought before a magistrate that lacks jurisdiction over the offence for which the suspect was detained.
So, pursuant to the holden charge, the magistrate ordered that Alade be remanded in custody. He was then held at the Kirikiri Maximum Security Prison in Apapa, Lagos, for more than nine years without legally being charged with a crime under any law before any court of competent jurisdiction.
On September 18, 2012, following the judgment of the ECOWAS Court, in addition to a review by the Chief Judge of Lagos, he was released.
Their cases typify the experience of many Nigerians. Amnesty International once described Nigeria's criminal justice system as a "conveyor belt of injustice from the beginning to the end."
The organisation stated that Nigerian prisons were filled with people whose human rights were systematically violated. It revealed how about 65 per cent of Nigeria's prison inmates who have never been convicted of any crime are awaiting trial for up to 10 years. It bemoaned the appalling conditions in the nation's prisons, including overcrowding, which damage the physical and mental health of inmates.
It was discovered that most inmates were too poor to afford a lawyer. Besides, it was noted that the police's indiscriminate arrest of persons, shortage of manpower in the judiciary, lack of court rooms and requisite equipment to deliver speedy justice contribute to the decay in the justice system.
A former Comptroller-General of the Nigeria Prisons, Mr. Olusola Ogundipe, in July 2010, disclosed that, while the population of prisoners stood at 47,628, with 13,300 or 23 per cent being convicted persons, 77 per cent were 'awaiting trial' inmates.
Legal experts have condemned the use of holden charge by the police to detain people accused of grievous offence like murder, whereby police keep defendants in detention while they seek evidence of guilt. The act, which is based on Section 236(3) of the Criminal Procedure Law of Lagos, introduced by Edict 14, 1984, of Lagos, is a law with military origins. Some experts claim it is at odds with the 1999 Constitution, which provides for the rights to personal liberty and fair hearing.
In "Criminology II course material" of National Open University of Nigeria, the duo of Dr. Niyi Adegoke and Mr. Victor A. Usoh stated that subsumed in the personal liberty provisions of the 1999 Constitution of the Federal Republic of Nigeria are other rights of a custodial detainee.
"These include the right not to be in custody awaiting trial for a period longer than the maximum period of imprisonment prescribed for the offence; right to silence; right to be informed within 24 hours facts and grounds of arrest and detention; right to be arraigned within a reasonable time; and right to compensation and public apology in case of unlawful detention."
Such unlawful detentions are said to be infringements on the accused's fundamental rights. Kayode Omosehin, while writing on "Perspectives on unlawful detention in Nigeria" published by LegalNaija, noted that: "One of the sacred liberties of man is the liberty to move freely."
He stated that, unless where legitimate exception was permitted by law, any limitation on a man's liberty to move freely was an infringement on his fundamental right.
"In Nigeria, such infringement is actionable either as a common law tort called false imprisonment or as a breach of constitutional right of personal liberty guaranteed under Section 35 (1) of the 1999 Constitution of the Federal Republic of Nigeria (Third Alteration Act)."
He clarified that, under the constitutional prescription, every person shall be entitled to his personal liberty and no person shall be deprived of such liberty save in accordance with a procedure permitted by law.
Moreover, Omosehin stated that different procedures of enforcement apply in pursuing a case of false imprisonment and a constitutional right enforcement for unlawful detention.
"Unlawful detention denotes restraint of a person in a bounded area without any justification. The infringement may arise from a restraint by a private citizen as well as detention by agencies of the government such as false arrest by the police. The person so restrained is said to be a 'prisoner,' so long as he has no liberty to freely go at any time (however short) to any place he wishes without bail or otherwise."
He further noted the importance of understanding several other fundamental right breaches or torts, such as assault, battery, degrading treatment or even crimes that may arise from the same acts that constitute unlawful detention.
"Detention by the police or any other body or authority, no matter how short, may be a breach of fundamental right by both the police and the complainant. But that can only be so if the detention is found to be wrongful or unjustified in the first place. The period of detention is not relevant in making a case of unlawful detention.
"This is because infringement of unlawful detention is a complete deprivation of liberty of a person for anytime without lawful cause, however short. It is, therefore, essential for the detained person to demand to be let out, the refusal of which will make the infringement complete.
According to him, the power of arrest by the police is provided in Section 24 of the Police Act and the power is undoubtedly wide and susceptible to abusive interpretation by the law enforcement agency.
"Corollary to the power of arrest is the power to detain a suspect under Section 29 of the Police Act. Similar provisions conferring wide power to arrest are contained in the enabling law of the EFCC and NDLEA, to mention a few.
"The remedy for unlawful detention is monetary compensation and public apology. Once a person proves that his right to liberty has been infringed by a tort of false imprisonment, the court is empowered to award compensation on liberal terms to that person against the party who committed the unlawful detention and everybody who takes part in it. See Jim-Jaja v. Commissioner of Police Rivers State and Ors. (2013) 6 NWLR (Pt. 1350) 225.
"Injunctions can also be granted to prevent recurrence of such unlawful detention. With a proactive legal team, unlawful detention can be entirely avoided by an ex parte injunction (which is a type of injunction granted by the judge without the knowledge of the person against whom the injunction is sought).
"The plaintiff must make a claim for a certain sum of money as the court is not Father Christmas and, therefore, will not award a relief not claimed. The amount to be awarded varies, depending on several factors to be considered by the court such as the status and reputation of the plaintiff, the duration of the detention, any pecuniary loss to the plaintiff attributable to the detention, and so many others. The enforcement of the monetary award made against the police or EFCC is usually enforced by attaching any fund in a Nigerian bank standing to the credit of the police or EFCC.
"Nigerians are encouraged to challenge the breach of their constitutional right by the police or any other law enforcement agency. Nigerians should not be discouraged by the rather slow system of justice. The wheels of justice grind, even though slowly. It is by so doing that we can have a better society free for us all. Many will become richer by so doing."
Kayode Omosehin, Esg. Principal Associate, Koriat & Co. Author of Impeachment & Removal in Nigerian Democracy. Author of Winning Ways for Young Lawyers He is a commercial lawyer and facilitator of Lawyers and Entrepreneurs Forumin Nigeria
---
Newswire, we present the world of law and the issues that engage them.

This edition is yet again,  'Mind-blowing'.

Go get your copy(ies) Now!

Do you need to be heard? Or your articles published? Send your views, messages, articles or press release to: newswiremagazine@yahoo.co.uk  >>> We can cover your (LAW) events at the first Call: 08039218044, 08024004726