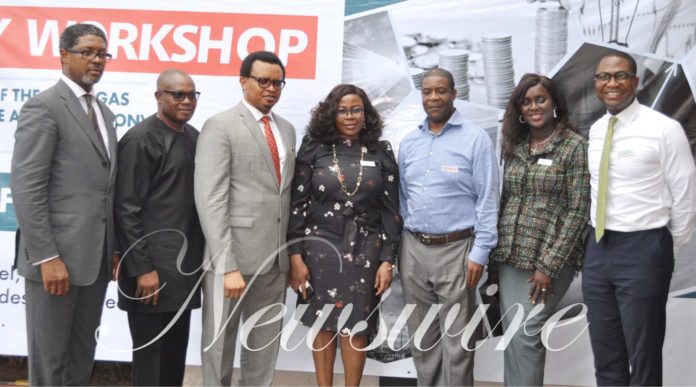 Advert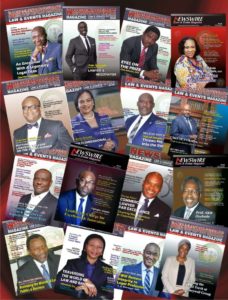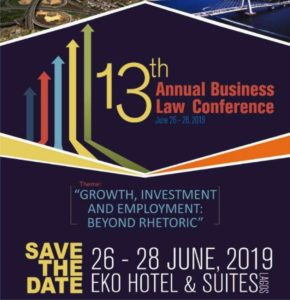 ---
Syncrest Energy Ltd., George Etomi & Partners, Fed. Min. of Petroleum Resources Hold 2-Day Gas Flaring Workshop in Lagos
The trendy Parkview Astoria Hotel in Lagos was the venue of a 2-day workshop held on Thursday, March 28, and Friday March, 29, 2019 on ways to prevent gas flaring and minimize its negative environmental impact, as well as to maximize the enormous commercial potential of flare gas in Nigeria and beyond. Organized by Syncrest Energy & Gas Limited in association with one of the country's foremost law firms, George Etomi & Partners with support from the Federal Ministry of Petroleum Resources, the event, which  was convened under the topic, 'Taking Advantage of The Flare Gas (Prevention of Waste and Pollution) Regulations 2018' brought together critical stakeholders in the national and global energy industry and featured eye-opening presentations by knowledgeable and influential facilitators and resource persons drawn from various sectors of the energy industry across the globe.
From the respective corporate profiles of the organisers, it was clear to see the growing importance currently being attached to the role of gas as a critical component of the country's energy value chain, (especially with respect to Nigeria's industrial and developmental aspirations) by key stakeholders – including industry players, scholars and policy-makers, as well as the impact of flare gas on the fragile ecosystem, on both a local and global scale.
Syncrest Energy and Gas Limited is a private multi- disciplinary Service Company which has carved an enviable niche for itself in the provision of  a  diverse range of services geared towards the development and management of the Nigerian power sector with a focus on capacity building and revenue assurance for electricity distribution and generating companies.
Established in 1984, George Etomi & Partners has grown to become a leading commercial law in Nigeria, with offices in Lagos, Port Harcourt and Abuja. Over the years, it has demonstrated unbeatable competence in delivering turnkey professional services in corporate law – especially in the fields of company formation and restructuring, mergers and acquisitions, privatization and private/public debt capital raising, and transaction advisory for landmark projects in oil and gas, power and maritime, among other sectors of the national and global economy.
Newswire Law and Events Magazine correspondent in Lagos reports that the first resource person to take the podium on the opening day of the workshop was Abimbola Olufore who gave a wide-ranging presentation in line with her topic, 'Overview of the Gas Industry.' A graduate of the University of Ibadan and the Lagos Business School, as well as the Warwick Business School in the United Kingdom and Mannheim University in Germany, Olufore (or Bibi, as she is more commonly known) runs a Canada-based consultancy which advises and serves a number of oil and gas majors in that country and beyond, as well as governments around the globe in the fields of exploration, gas to power (or G2P) solutions, business development and industrial value creation. In her presentation, she raised critical questions and ventured far-reaching answers to a wide range of key legal, commercial, regulatory, industrial, social and environmental issues. Among these issues are gas supply challenges such as point-to-point supply and demand, obsolete or unavailable equipment, bureaucratic and other bottle necks, and  pipeline vandalism; commercial considerations such as price uncertainty and complex market structure, a lack of binding agreements, funding constraints; the tortuous nature of contract approvals; payment insecurity; and regulatory concerns such as clarity and transparency of relevant transactions; sanctity of contracts; and the vicissitudes of project management in Nigeria.
Olufore also spoke on the emerging challenges being posed by rising domestic demand for energy, the nature of the critical emerging markets driving this demand, the nexus between natural gas as a global energy resource and other sectors such as healthcare, agriculture, textiles and so forth, and proffered ways not just to meet this demand, but also how to monetize gas (including flare gas), even while adhering to the ultimate objectives of the Flare Gas Regulations 2018 of the Federal Government of Nigeria (which, of course, is the prevention of gas flaring in the country). She called for the adoption and deployment of 'virtual pipeline solutions' to ferry gas as well as capture stranded gas resources. She highlighted the urgent imperative of these solutions by calling the attention of participants to the current global gas flaring indices – and Nigeria's rather unflattering standing on those indices (Nigeria stands an alarming 5th in the global gas flaring league, and contributes the lion's share of Africa's 40% share of global gas flaring). Olufore ended by advocating an integrated approach to the issue of maximizing the economic potential of gas while minimizing the negative impact of flared gas on our collective quality of life – an approach that must take into account the respective demands and total value of the upstream, midstream and downstream energy value chain.
Justice O. Derefaka, who spoke next on the topic, namely, 'The Nigerian Gas Flare Commercialization Programme (NGFCP)' is currently the Programme Manager of NGFCP in the office of the Honorable Minister of State for Petroleum Resources in Abuja. A graduate of Marine Engineering from the Rivers State University in Port Harcourt; he holds further degrees and qualifications from the Universities of Lagos, Nigeria and Cambridge in the UK. Prior to his current role, Derefaka managed the occupational health, safety and environmental impact of all pipeline assets for the Shell Petroleum Development Company (SPDC).
He began by outlining, for the benefit of the uninitiated, the provisions of the prevention of Waste and Pollution Regulation 2018 as it relates to the management and disposal of flare gas, against the backdrop of the global energy challenge, which is being increasingly defined by a) rising populations and better living standards, especially in middle and low income countries, and b) the respective obligations of the signatories to the Paris Climate Change Accords (COP 21 & 22) and Nigerian President Buhari's ratification and domestication of the Accords. Also harping on the need for a sustainable energy paradigm, the facilitator stated the advantage that a gas/power transition has at the core of such a paradigm (as opposed to renewables, which are cleaner but expensive, whereas gas is both cheap and clean).
Turning his attention to both the dangers and opportunities of gas flaring, Derefaka disclosed the existence of about 16,000 so-called flare points in 90 countries around the world. On why this is dangerous and has to stop, he listed the negative impact of flaring to include air pollution, which, along with other factors, kills about half a million people yearly; the emission of potent greenhouse gases such as carbon dioxide and methane into the atmosphere; the sheer waste of a valuable natural resource, given the fact that about a billion people around the world still do not have access to electricity – and only a paltry 12% of Nigeria's population enjoys such access.
The rest of Derefaka's presentation was devoted to an exposition on the measures being deployed by his organization, as well as the Department of Petroleum Resources (DPR) and other relevant bodies to ensure appropriate sanctions, fines and other penalties for flaring under the NGFCP's Commercial and Transactional Framework (which has drawn up different payment models and an exhaustive array of agreements and provisions depending on the circumstances under which flaring was being done).
The third resource person of the day, Ann Norman, was one of two speakers who specifically threw more light on the gas/energy nexus in particular. Norman currently serves as the General Manager for sub-Saharan Africa for the US company, Pioneer Energy, which is based in Denver, Colorado. In this role, she has been instrumental in introducing American companies to emerging African markets, as well as showcasing and driving foreign direct investment on the continent – particularly in the healthcare, energy and infrastructure sectors. An expert in the financing and investment mechanisms for emerging African markets, Norman, who is also fluent in French, has worked over the years with a number of institutions such as banks and development institutions to bring financing and funding for infrastructure projects across Africa.
In her brief but incisive presentation, Norman listed a number of products which her company, in partnership with a number of technology companies in the US, has developed and deployed in the effective capture, conditioning and processing of flare gas. They include the Flare catcher, the Vapor catcher, the Fractionization Machine and others. She recommended these devices, which feature remotely operated modular flare gas processing solutions, to Nigerian investors desirous of converting flare gas into a usable – and highly profitable – resource.
Ann's presentation was followed by that of Abolaji Femi-Ishola, who helped participants to navigate both existing and emerging trends in the domestic and international markets, as well as current gas dynamics in sub-Saharan Africa's regional markets. A transaction and subject-matter expert in international energy and transport restructuring and financing, Femi-Ishola is currently the chief executive at Tranergy & Co. He holds two Master's degrees in Shipping, Trade and Finance, and Oil and Gas Economics from Case University in London and the University of Dundee, Scotland, respectively.
Femi-Ishola spoke to the current state of trade in gas and related assets within and beyond the West African sub-region, and in particular the West African gas pipeline (WAPG, via which Nigeria will be selling increasing amounts of gas to Benin, Togo and Ghana going forward). Ventures like this, he said, were both fraught with risks, and brimming with opportunities, which he went on to list one by one. He also went on to give a full update of the current domestic infrastructure profile as far as the management and disposal of gas assets is concerned; the laws regarding the registration of domestic gas operations in Nigeria; and the relative pricing regimes of the Nigerian domestic gas market and the regional (W/African) gas market.
On future projections in the sector, Femi-Ishola predicted a booming gas sector which would feature shorter constraints in the areas of funding and bureaucracy, as well as favorable price discounts and more secure insurance and other guarantees.
A lively question-and-answer session followed each presentation, as participants expressed their interest, or concerns, on a wide array of issues, as Day One proceedings came to a close.
The second and closing day of the workshop began with an overview of all the relevant and extant regulations and laws, as well as the transactional and commercial structure of the gas market in Nigeria – and in particular the flaring thereof – by the pair of Israel Aye and Ivie Ehanmo, who gave successive presentations on the topic, 'Legal Deep Dive.' Since 2012, Aye has been named by the Who's Who Annual Legal Ratings as one of the world's leading energy and natural resources legal experts.  A lawyer with a wealth of experience in corporate structuring, energy, commercial transactions, legal risk and management, Aye is the managing partner at the virtual law firm of Legex Partners. He is also a director at Aspen Energy Nigeria, as well as a faculty member of the African Centre of Excellence at the International Law Institute.
Aye enumerated some of the key Regulations to include the following: Permit to Access Flare (Regulation No. 8); Fees (No. 11); Provision Against the Flaring and Venting of Natural Gas (No. 12); Certificate for Continued Flaring (No. 14); Flare Gas Logs (No. 15); Producer's Annual Report (No. 16); Metering and Safety Standards (No. 20); Failure by Producer to Prepare, Maintain and Submit Logs or Records of Reports, and Conflicts (No. 23), amongst others.
On her part, Ivie Ehanmo is a transaction lawyer and regulation and due diligence expert in the energy sector who currently heads up the energy and infrastructure divisions at the commercial law firm of George Etomi & Partners. In her over 10 years of experience in this sector, she has been involved in a wide range of complex transactions on behalf of multiple clients.
Ehanmo spoke on the transactional and commercial structure as it relates to the range of agreements underpin it – such as that between the permit holder (or PH) and the federal government; between the PH and financing institutions; and between the PH and a given gas transport company, and so forth. These agreements, she said, are in the form of, among others, general sales agreements (GSAs), gas transport agreements (GTAs), and power purchase agreements (PPAs).
Also stressing the urgent imperative and the viability of the gas-to-power paradigm for Nigeria's quest for industrial development, Ehanmo stated that it would encourage the widespread use of domestically-produced natural gas, with a mutually-reinforcing value chain from the gas station to the domestic user. Listing key challenges facing G2P to include price fluctuations and availability of gas at any given time, she also proffered solutions to these challenges, and also offered her ideas on how to achieve commercial operational efficiency and to implement an effective G2P value chain.  She ended by advocating a number of options for the commercialization of flare gas in Nigeria – including the use of 'floating power plants.'
Abimbola Olufore returned to the podium a second time to lead a rather engaging discourse on 'Gas Gathering and Processing in Nigeria.' This endeavor, aimed at taking gas to upstream producers at various supply points, is carried out by natural gas pipeline projects such as the Odidi to Warri Expansion Project; the East-West Gas Gathering System (EWOGGS) Project led by the Dangote Group; the Egbaoma Gas Plant; the Greenville Liquefied Natural Gas Project at Rumuoji, Rivers State, and the Green Energy LPG Plant (situated on the Otatikpo Marginal Field in Ikuru Town in Rivers State, which is already generating power to the tune of 15 megawatts).
Olufore also led the discourse on 'The Non-Technical Risks' a topic which explored industry metrics, mechanics, risk analysis and communities involving in the gas sector, as well as the assessment of the Nigerian Gas Flare Commercialization Programme (NGFCP).'
Other speakers who rounded off the second and final day's discussions were Justice Derefaka, (who led a workshop on the Nigerian Gas Flare Commercialization Programme, in which relevant guidelines, technologies, the auction strategy, and data access were explored), and Abimbola Femi-Ishola, (who spoke on 'Project Bankability' in which he gave an illuminating exposition on the money business as it relates to the financial and structuring of projects and transactions, and key concepts of bankable transactions in Nigeria, and ways and means of structuring project finance.
The 2-day workshop was, by common consent, a worthwhile exercise for all who were privileged to attend, as it helped to deepen the knowledge, understanding and insight of stakeholders and the general public (courtesy of the media) into the gas industry in general, and the vexed issue of gas flaring in particular.
See photos below: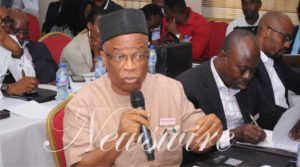 ---
Newswire, we present the world of law and the issues that engage them.

This edition is yet again,  'Mind-blowing'.

Go get your copy(ies) Now!

Do you need to be heard? Or your articles published? Send your views, messages, articles or press release to: newswiremagazine@yahoo.co.uk  >>> We can cover your (LAW) events at the first Call: 08039218044, 08024004726