Advert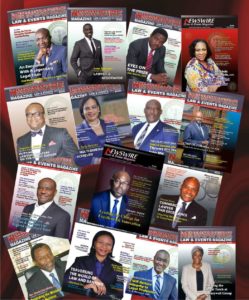 ---
Four More Years for a Working IG
I have seen calls for the retirement of the Inspector General of Police. I am shocked at such wicked agitation. This country does not know what is good for it. Everybody knows how much I love our venerable, most respected Inspector General Ibrahim Kpotun Idris. Without doubt, Naija, nay Africa has never had an IG like this one. From doing an awesome job in Kano to Louis Edet House, anyone angry that the president rewarded his confidante should appoint their enemies when they get to Arsehole Rock.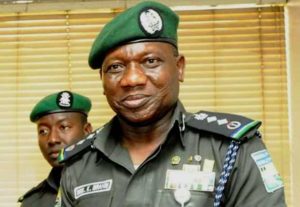 Imagine my shock when the children of anger began to demand that the IG having reached the mandatory age of 60 and served the force for 35 years should retire. First of all, who made these people registrars of the police secret registry? As our party historians have eloquently argued, it is within the C-in-C's prerogative to extend the tenure of a trustworthy, loyal and honest IG knowing that he won't be the first ruler to do so.
This IG has proven his loyalty to the C-in-C and those high on American moonshine to quote the constitution should relocate to Trump's walled America. The enemies of this regime who want to leave a gaping hole in the security apparatchik so that they could take advantage want a hard working, effective and efficient IG retired when he is NOT tired have failed. That was how people were saying an IG should not romance his recruits. To show them that he is not as weak as Harvey Weinstein or that UI Professor, IG Idris romanced his subordinate and gave her a bouncing baby. He then announced that it was within his reproductive rights in case there were #MeToo people waiting to foment trouble. Naija needs a man with such virilous proclivity to preserve an IG gene pool in the absence of cloning.
Our enemies point at what they called insubordination and alleged flagrant disobedience of the lawful order of the C-in-C by our IG as reasons to fire him. The commander ordered him to relocate to Benue State at a time herdsmen were using anything that moved within the boundaries of the Food Basket of the Nation as target practice. Knowing his C-in-C very well, that he is not known to inconvenience any of his lieutenants, hardly fires anyone he hires, the IG amended the order and moved to Nasarawa. Only people like me who failed O'Level Geography and Map Reading would not know that Nasarawa is only a stone throw from Makurdi and that both states are in the North Central. Besides Sai Baba was not mad at him any more than he was mad at Kemi Adeosun, Adebayo Shittu or even Atiku's mole, the so-called Mama Taraba.
Enemies claim that this IG disobeys court orders. They cite the case of El Zakzakky forgetting that the IG is not in charge of the prison. If judges think El Zakzakky should be free, they should go and free him. It is true that the IG is quick to harass presidential enemies; that is his mandate. Close to elections, the police cannot sit idly by and watch a small boy like Deji Adeyanju rubbish the good works being done by Sai Baba's official Internet trolls. Adeyanju was countering official lies with verifiable alternative facts and figures. Such a dangerous person should stay behind bars until he has purged himself of his acts of sedition. Those with contrary views should move to Lome and see if Faure Gnassingbe even allows them free oxygen.
Without a shred of evidence, wailers claim that this IG has left the nation feeling unsafe and insecure than he met it. They forget how quickly he tackled the Badoo cult in Lagos after months of siege in which only a few dozens of dispensable  people died. Enemies point at the murder of two retired generals in succession; the unmitigated slaughter of citizens in Zamfara that started under the PDP rather than blame Jonathan for not handing over a peaceful country to APC.
Aminu Masari has armed wailers by claiming that Katsina State is under siege. Kaduna was under siege, and so was Plateau. He should take his turn like a man and stop complaining, or resign. If Katsina remained untouched by insecurity, these people would've accused the president of security nepotism. Now that Katsina is not safe nobody is safe except those who have siren immunity. Yahaya Bello is a presidential lapdog, but his state is the kidnap capital of the country, he doesn't whine about it. As long as presidential routes are safe, the rest of you should pray for the IG.
At any rate, wouldn't it be sad to see an effective security chief serving a very weak president or presidency? Those who say these things should remember that only birds of identical plumage fly wing-to-wing. As the apple never falls far from the tree, loyal citizens should pray that the president retains his IG until all the mannerless critics calling him Baba-Go-Slow show contrition, apologise and mobilize for four more years of Sai Baba. Even kitchen critic Sai Mama has seen the light, we should all tow the line – four more years for a working IG!
---
At Newswire, we present the world of law and the issues that engage them.

This edition is yet again,  'Mind-blowing'.

Go get your copy(ies) Now!

Do you need to be heard? Or your articles published? Send your views, messages, articles or press release to: newswiremagazine@yahoo.co.uk  >>> We can cover your (LAW) events at the first Call: 08039218044, 08024004726